Minimum Age for E-Scooter License in Dubai
In order to use an e-scooter in Dubai, riders must have a driving license. However, the RTA has released the initial details of the license. As mentioned earlier, riders must be over the age of 16 to get a license. They are also not allowed to ride a scooter if they are under the age of 16.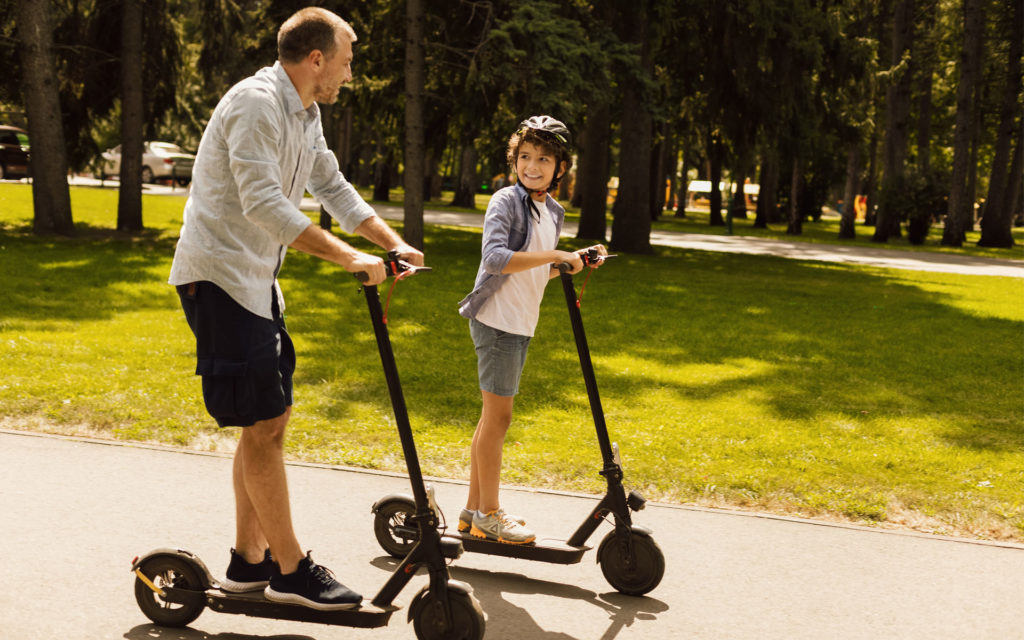 Safety Regulations for e-scooter riders
The regulations for e-scooter riders in Dubai require that all e-scooter riders adhere to safety standards. This includes wearing a helmet and using a functional braking system. Riders are also required to wear reflective clothing and install bright white or red front and rear reflectors. They are also required to adhere to the guidelines imposed by the RTA on how to ride safely. This means that the e-scooter operator must provide the riders with relevant training to be safe on the road.
General Terms & Conditions for E-Scooter Riding in Dubai:
Person must have at least 16 years of age
Must wear safety shoes and appropriate protective gears
Should park e-scooters in designated locations
Should not block pedestrian ways and other vehicles
Maintain a safe distance between other e-scooters, cycles, and other vehicles (ideally 15 meters)
Do not overload or carry items on e-scooters that affects the balance of it
Not to carry passengers
Follow traffic signs, warnings, road markings, etc.
Not to use headsets on both ears
Irrespective of damage caused, inform the accident to authority
Adhere to general safety rules while riding
Use appropriate clothing and shoes while riding
Get down from e scooter at pedestrian crossings and follow rules
Not to do reckless driving that may harm others
Ride the scooter only in designated lines – not to use other areas
Technical Specifications of E Scooters in Dubai UAE
The Roads and Transport Authority (RTA) regulates the use of e-scooters in the UAE. To operate legally, e-scooters must meet certain technical specifications. They must have fully functioning wheels and brakes on both sides. Furthermore, they must meet other technical specifications and standards set by the RTA.
The regulations also stipulate the technical specifications of e-scooters and bikes. According to Executive Council Resolution 13: e-scooters and bikes must be equipped with a white headlight, red and reflective light at the rear, a horn on the steering arm, and brakes on the front and back tires. Riders must also wear reflective gear at night and on public roads.
Following are the technical specs in general:
Approved specification of e scooter by authorities
Headlights and rear lights must be working
The horn should be on T Bar (Handlebar)
Tyres must be roadworthy
Both front and back wheels must be functioning
E Scooter manufacturing must match climatic conditions of the UAE
Specifications must match with standards specified by authorities
Speed should not cross 20kmph
Age for E-Scooter License in Dubai
The new rules also require a safety vehicle to accompany riders in groups. Moreover, safety vehicle drivers must be trained in approved training programs and ideally must maintain a minimum distance of 15 meters from bicycles. Those who fail to obtain a license and approval will be fined by authorities.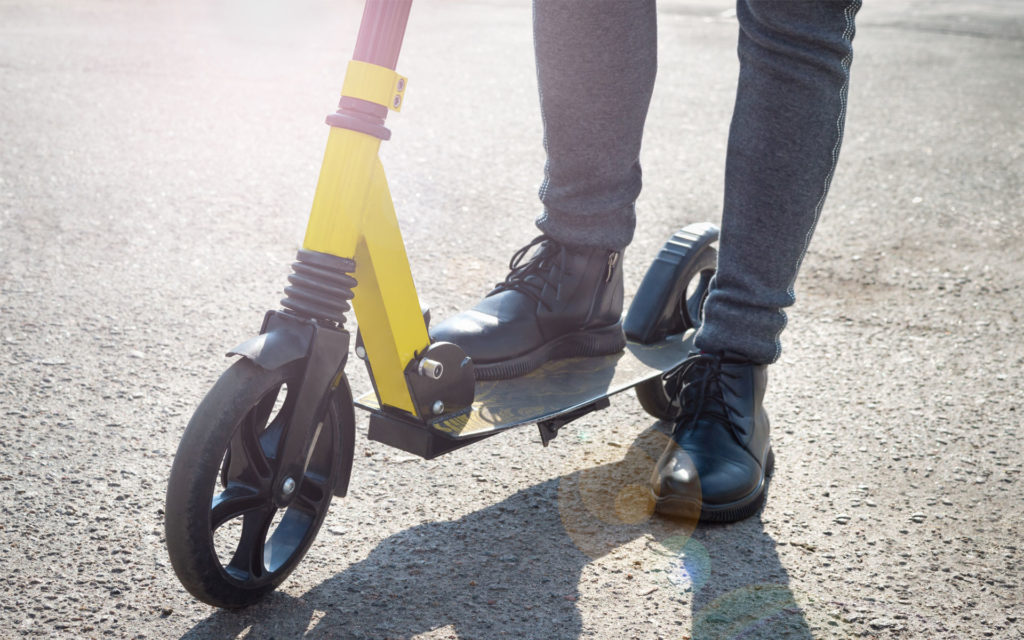 In addition to licensing regulations, riders must also follow RTA parking regulations. Electric scooters should not obstruct pedestrians, parking spaces, or public parking. Any of these violations can result in a fine of 200 dirhams. You should immediately report any violations to the competent authorities. If you're under 18 years of age, be sure to contact the authorities if you ever have an accident.
Requirements for e-scooter drivers abroad
In California, the minimum age for operating an e-scooter is 18 years old. A driver's license is also required. The state also requires that drivers wear a helmet. Despite these strict requirements, a majority of scooter citations in Santa Monica have been for riders not wearing a helmet. Tickets cost around $200. The age requirement for riding an e-scooter in Santa Monica is 16 years old, although most industry standards call for an 18-year-old.
Requirements for e-scooter drivers vary by country. Some cities have an 18-year-old age requirement, while others have stricter standards, as a result of liability concerns. In addition, some states have adopted licensing standards that require drivers to be at least 16 years old or hold a driver's license. While the age requirements differ, the safety of e-scooter riders is paramount. Whether a driver is 16 or 18 may seem like a complicated decision, but a license is important.
Requirements for e-scooter drivers abroad
Besides being over age 18, riders must also have health insurance. Health insurance will help protect them against unexpected medical costs and cover lost income. While the noise level of an e-scooter is low, it's important to be aware of its presence. Drivers should also be cautious and watch out for pedestrians. The vehicles can be dangerous, and local governments can adapt their rules to ensure the safety of their citizens.
Requirements for e-scoter drivers vary by state. Electric scooters are not allowed on sidewalks. Riders must wear a helmet. In Oregon, they must use turn signals and must wear a helmet. And in Rhode Island, they must ride on private property. However, drivers of electric scooters need not have driver's licenses. In addition to the age requirement, they must have a motorcycle license or other ID.
As with all modes of transportation, e-scooters have to be driven carefully. They should be driven carefully and cautiously and not use a cell phones while riding. Moreover, they should not ride while under the influence of alcohol. While drivers of these vehicles should follow the normal rules of driving, they should not forget to wear a helmet, as it can be a liability issue.