20 km per hour is the maximum speed allowed for an e-scooter in Dubai.  The E Scooter rider should use only designated lanes marked by the Roads and Transport Authority of Dubai and adhere to safety conditions for e-scooters and general traffic and safety rules.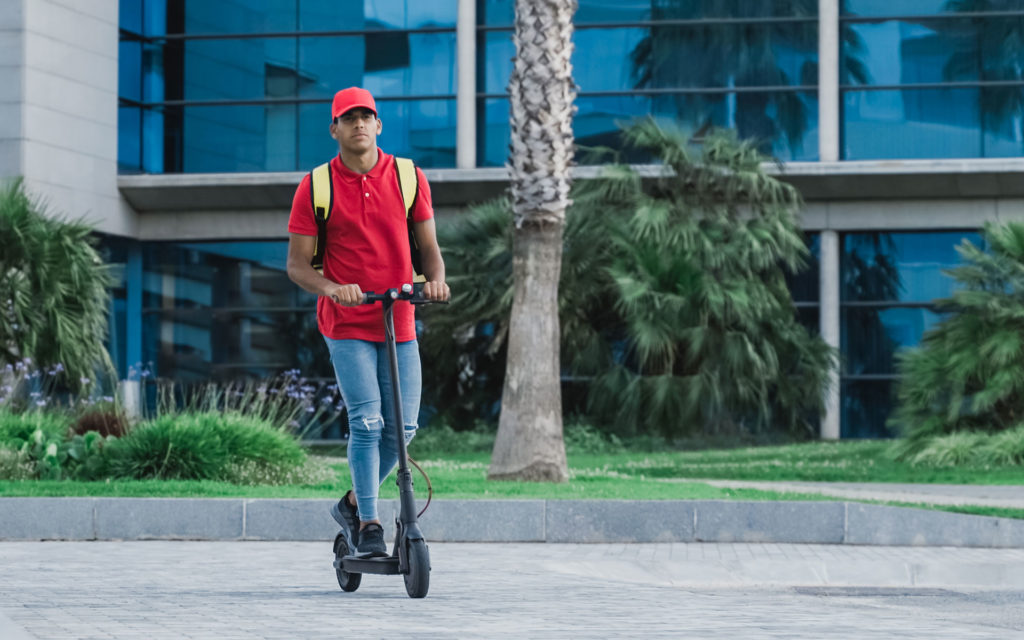 Inspectors are monitoring the riding of e-scooters and cyclists in the emirate and offenders will be fined according to the violations committed.
Each rider is also responsible for the safety of other passengers and riders of the lane specified.  Keeping safety distance and giving way to other road users is also important.  Reporting an accident to related authorities is a thing that should be kept in mind always.  Non – reporting of any accident will be heavily fined.
General Terms & Conditions for E-Scooter Riding in Dubai:
Person must have at least 16 years of age
Must wear safety shoes and appropriate protective gears
Should park e – scooters in designated locations
Should not block pedestrian ways and other vehicles
Maintain a safe distance between other e – scooters, cycles, and other vehicles (ideally 15 meters)
Do not overload or carry items on e – scooters that affects the balance of it
Not to carry passengers
Follow traffic signs, warnings, road markings, etc.
Not to use headsets on both ears
Irrespective of damage caused, inform the accident to authority
Adhere to general safety rules while riding
Use appropriate clothing and shoes while riding
Get down from e scooter at pedestrian crossings and follow rules
Not to do reckless driving that may harm others
Ride the scooter only in designated lines – not to use other areas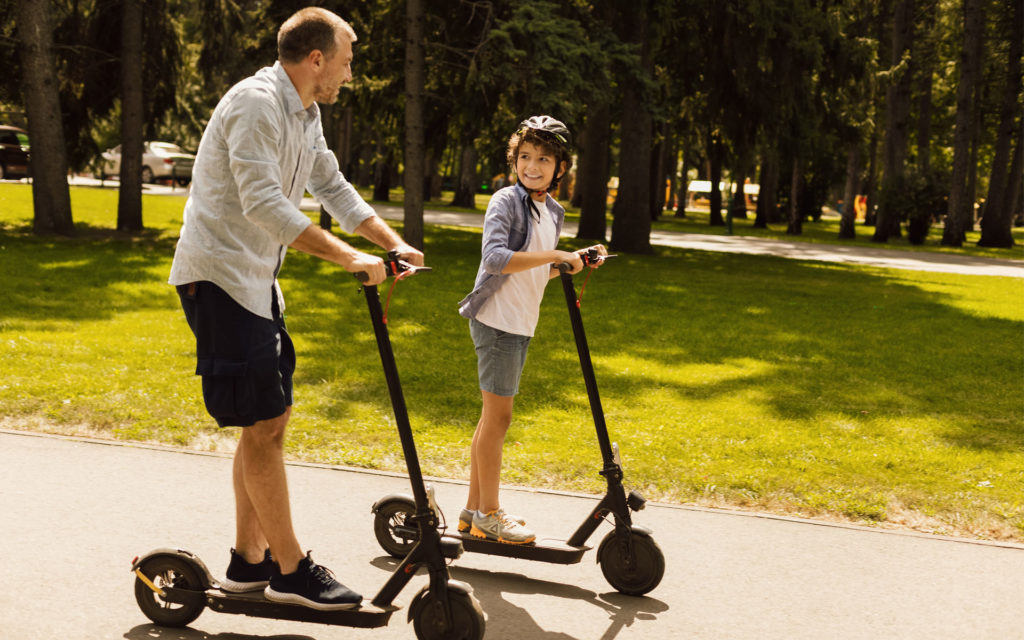 Also, for more clarifications and details if required, you may contact the RTA office at 800 90 90.  There is an email contact also.  Those who want to get clarifications by email, please write to : ask@rta.ae.  And also, on RTA website, there is a chatbot that is live 24×7 with selectable service agents.
Also, Read